A Gujarati from Mumbai
Hitchhiker's guide to a billion dollars 💰
Last weekend we released the season finale for Dollar Gujarati!
I truly think we outdid ourselves for this episode.
To close out the season, we got the opportunity to pick the brains of Mr. Vijay Goradia.
For those uninitiated, Vijay Goradia started Vinmar International, a global distributor of Chemicals and Polymers. Vinmar does an annual revenue of 4 billion dollars (yep, that's billion with a B)
He was gracious enough to spend an hour of his time sharing his journey and, more importantly, his lessons/mental models that he uses to make business, product, and people decisions.
I would try to explain one of his model, which he calls the OLLA method, but I won't do it justice. You can listen to it here directly from him-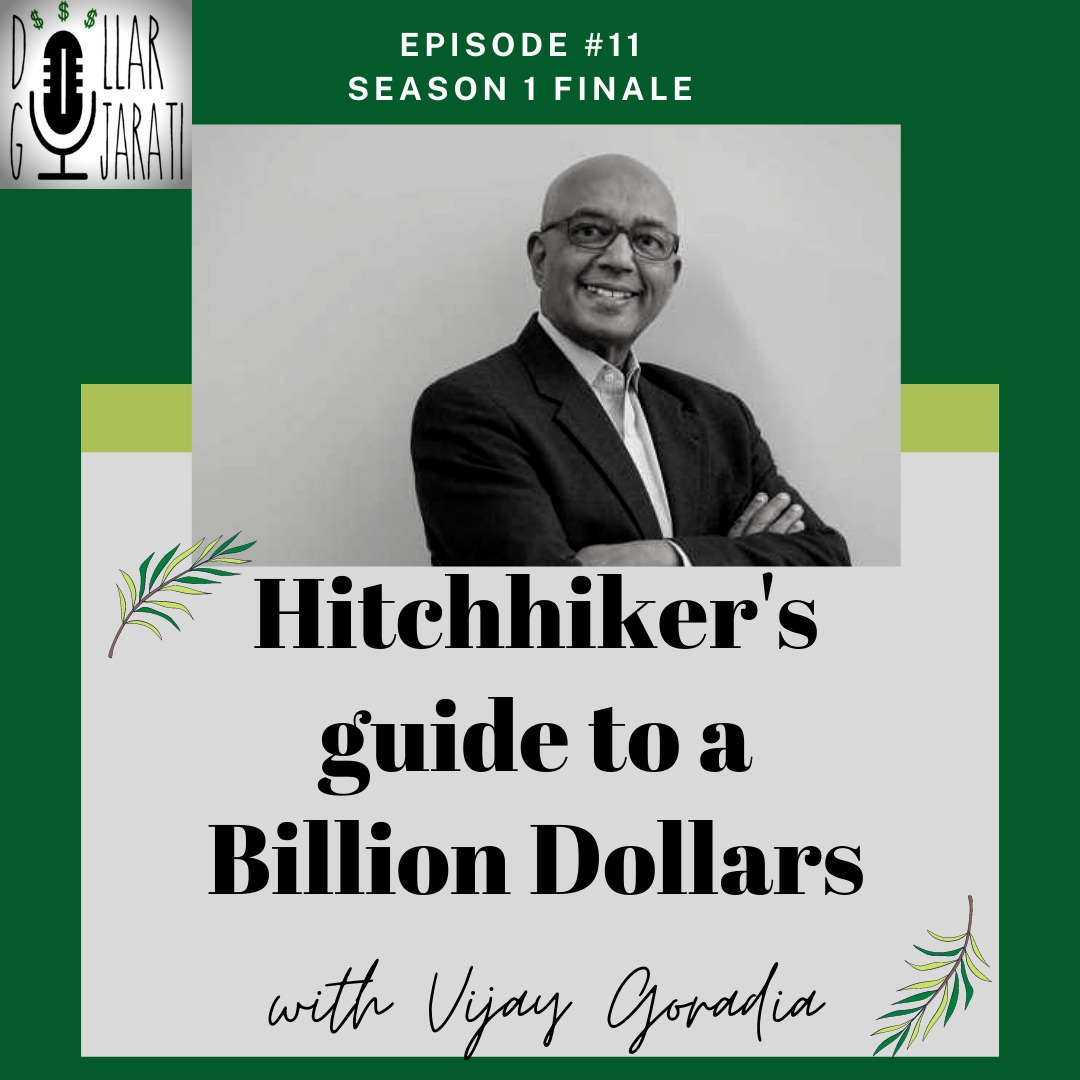 Overall, season one of Dollar Gujarati has been a blast.
We got to talk with some amazing guests from the father of Indian Telecom to the former deputy governor of the RBI, Silicon Venture Capitalists, to YC founders!
It was great to reconnect with Daksh and get to know Jaynee over the past few months!
If you have not yet listened to any episode of Dollar Gujarati, I would highly recommend you start with Vijay Goradia's episode. You will learn something new, I promise.